58,00 €
Photo Album "Butterfly"
Approx. 80 blank, card pages, 21 x 25 cm, approx. 900 g
delivery time: 3-5 business days
1 in stock
Email to a friend
Description
Design "Butterfly'"
A unique leather photo album shows off your family chronicle or wedding album to perfection. The corners of the cover are strengthened in metal and every page has scope for attaching photos. Truly handmade. Cover is completely bound in leather. Each book is unique, due to small natural variations in the leather.
Features two sturdy fastenings made of leather. Approx. 80 light brown, blank, card pages. Dimensions: 21 x 25cm; colour: brown; weight: approx. 900g.
Zahlung und Versand
Es gelten folgende Bedingungen:
Versandbedingungen: Die Lieferung erfolgt innerhalb Deutschlands
Versandkosten (inklusive gesetzliche Mehrwertsteuer)
Lieferungen innerhalb Deutschlands
In Deutschland: Bis 60 € Warenwert berechnen wir für den Versand 4,50 € Versandkosten, ab 60 € liefern wir versandkostenfrei. Versand erfolgt über Hermes/DPD innerhalb von 2-4 Werktagen, sagt uns bitte vorher Bescheid, wenn es sehr eilt!
Versand in Europa: Versandkosten 9,50 €, Versand erfolgt mit DHL/deutsche Post. Ab einem Warenwert von 100 € versenden wir auch in Europa versandkostenfrei.
Internationaler Versand außerhalb Europas ist nur nach vorheriger Anfrage möglich, Versandkosten je nach Einzelfall.
Lieferfristen
Soweit in der Artikelbeschreibung keine andere Frist angegeben ist, erfolgt die Lieferung der Ware in Deutschland innerhalb von 3-5 Tagen, bei Auslandslieferungen innerhalb von 5-7 Tagen nach Auftragsbestätigung (bei vereinbarter Vorauszahlung nach dem Zeitpunkt Ihrer Zahlungsanweisung). Beachten Sie, dass an Sonn- und Feiertagen keine Zustellung erfolgt. Haben Sie Artikel mit unterschiedlichen Lieferzeiten bestellt, versenden wir die Ware in einer gemeinsamen Sendung, sofern wir keine abweichenden Vereinbarungen mit Ihnen getroffen haben. Die Lieferzeit bestimmt sich in diesem Fall nach dem Artikel mit der längsten Lieferzeit den Sie bestellt haben.
Zahlungsbedingungen
Bei Lieferungen innerhalb Deutschlands haben Sie folgende Zahlungsmöglichkeiten:
Barzahlung bei Abholung
Vorkasse per Überweisung
Zahlung per PayPal
Zahlung per Rechnung
Bei Lieferungen ins Ausland haben Sie folgende Zahlungsmöglichkeiten:
Vorkasse per Überweisung
Zahlung per PayPal
Zahlung per Rechnung
Weitere Einzelheiten zur Zahlung
Wir behalten uns das Recht vor, im Einzelfall die Lieferung nur gegen Vorkasse per Überweisung auszuführen. Der Rechnungsbetrag ist bei Zahlung auf Rechnung innerhalb von 14 Tagen auszugleichen.
Bei Fragen finden Sie unsere Kontaktdaten im Impressum.
Our offers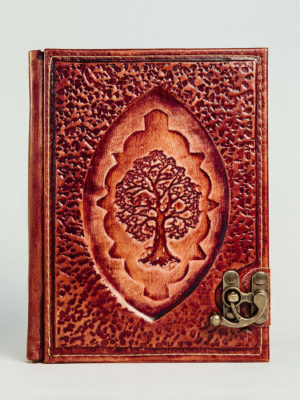 Leather case for eBook Reader "Tree of Life II" Suitable for most 6 - 7'' eBook Readers and tablets, approx. 250 g
39,00

€
incl. 19% VAT
plus Shipping
delivery time: 3-5 business days
Add to cart
Related Products
Photo Album "Anno Domini" Approx. 80 blank, card pages,  21 x 25 cm, approx. 900 g
58,00

€
incl. 19% VAT
plus Shipping
delivery time: 3-5 business days
Add to cart
Photo album "Tree of Life" Approx. 80 blank, card pages, 21 x 25 cm, approx. 900 g
58,00

€
incl. 19% VAT
plus Shipping
delivery time: 3-5 business days
Add to cart
Photo album "Arbor" Approx. 80 blank, card pages, 21 x 25 cm, approx. 900g
58,00

€
incl. 19% VAT
plus Shipping
delivery time: 3-5 business days
Add to cart